Next Meeting
Friday, November 1, 2019


"An Overview Of Station Interference"

Jim Brown, K9YC
Presentation Summary:
This talk provides solutions for all of the ways that closely spaced stations can interfere with each on Field Day, SO2R contesting, and multi-transmitter setups for contesting, CQP county expeditions, and even DXpeditions.
Bio
Jim was first licensed in 1955 as WN8FNI, W8FNI (General Class) in 1956, and Amateur Extra and First Class Radiotelephone in 1959. He received his BSEE at University of Cincinnati in 1964, where he was trustee of W8YX, and as a student, worked for R L Drake. He moved to Chicago in 1964, (received W9NEC) worked briefly for Motorola, taught for 5 years at DeVry, then worked in pro audio, retiring in 2009. In 2003, he received K9YC under the Vanity licensing program. In the spring of 2006, he moved to Santa Cruz. He is active in the Northern California Contest Club (NCCC) and is a contributor to the ARRL Handbook and ARRL Antenna Book.

See you all there !!
Past Meetings
Click on The Year/Month Below For A Past Meeting
Club Meetings





The Palo Alto Amateur Radio Association meets on the 1st Friday of the month at 7:00 pm (19:00 J) (except when the first Friday lands on a holiday and typically moved to the 2nd Friday of the month).

PLEASE NOTE: The meeting location has changed. We will now be meeting in Meeting Room H6, in the Cubberley Community Center in Palo Alto. Further information is below.

Click Here For Detailed Driving Directions

Location: Cubberley Community Center; 4000 Middflefield Road, Palo Alto, CA 94303.
Telephone: (650) 329-2418.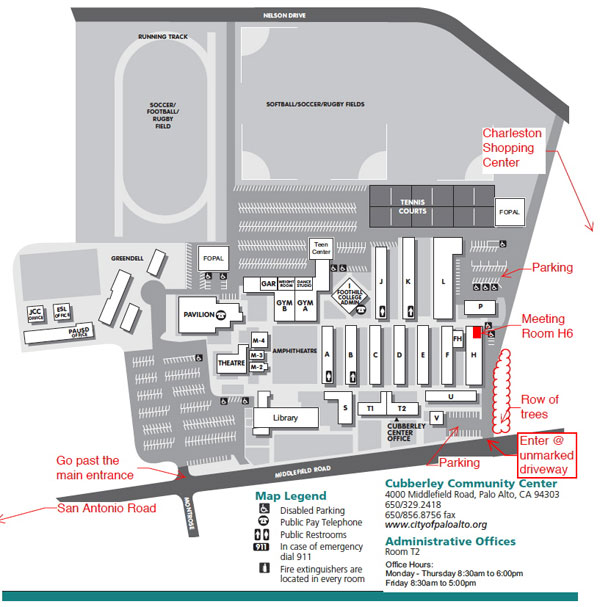 After the meeting, many members gather for beer, pizza, and eyeball QSOs at Pizza Chicago, located at 4115 El Camino Real, in Palo Alto..
Location: https://www.pizzachicagopaloalto.com/



Board Meetings



The PAARA Board meets on the 3rd Wednesday of every month at 7:00 pm at the home of Marty Wayne, W6NEV. Address is: 1039 Bryant Way, Sunnyvale, CA. We conduct most of our club business there in order to allow more time for guest speakers and socializing at regular club meetings. Any PAARA member is welcome to attend.

A few meetings throughout the year have pre-defined agenda items. These include:



September Board Meeting


The Nominating Committee is appointed by the President to decide on a slate of candidates to be recommended to the membership.



October General Meeting


The Nominating Committee presents its nominations to the membership at the regular club meeting. Nominations from club members opens at the beginning of the meeting, and closes at the end of the meeting.