Next Meeting
Apr 7, 2023
07:00 PM Pacific Time

In person only, no Zoom
Program:
PAARA
HOMEBREW NIGHT
Time to show off your homebrew project!

Three presenters will be chosen for best homebrew project and awarded HomeDepot gift cards.

Email Rob at kc6tyd@gmail.com to reserve your presentation. Please keep your presentations to 7 minutes.

In person only, no Zoom


---

Note: Please make sure you're running the latest version of ZOOM in order to connect.
Zoom Tips:
#1 (Jim, K6SV) Download PDF ZOOM Guide
#2 (Rob, KC6TYD) Click for: To be let into the meeting:


"How To Change Your Zoom Name Before Entering"

---
QST QST .. PAARA in the Park Event
Please join us on
April 15th, 2023 at Memorial Park in Cupertino, CA.
The event starts at 10 AM and runs until 4 PM.
Food and non-alcoholic beverages will be provided around 12:30 PM. The event is open to members and non-members.

We are hosting a 3-band (20M, 15M, 10M) fan-dipole antenna build.
We have 5 kits available on a first-come first served basis. The cost is $60, in advance, for the required supplies. Once complete, you will be able to test your antenna. You can find more information at:
PAARA in the Park

PAARA_ITP_flyer.pdf

Past Meetings
Click on The Year/Month Below For A Past Meeting
Club Meetings





The Palo Alto Amateur Radio Association meets on the 1st Friday of the month at 7:00 pm (19:00 J) (except when the first Friday lands on a holiday and typically moved to the 2nd Friday of the month).

PLEASE NOTE: The meeting location has changed. We will now be meeting in Meeting Room H6, in the Cubberley Community Center in Palo Alto. Further information is below.

Click Here For Detailed Driving Directions

Location: Cubberley Community Center; 4000 Middflefield Road, Palo Alto, CA 94303.
Telephone: (650) 329-2418.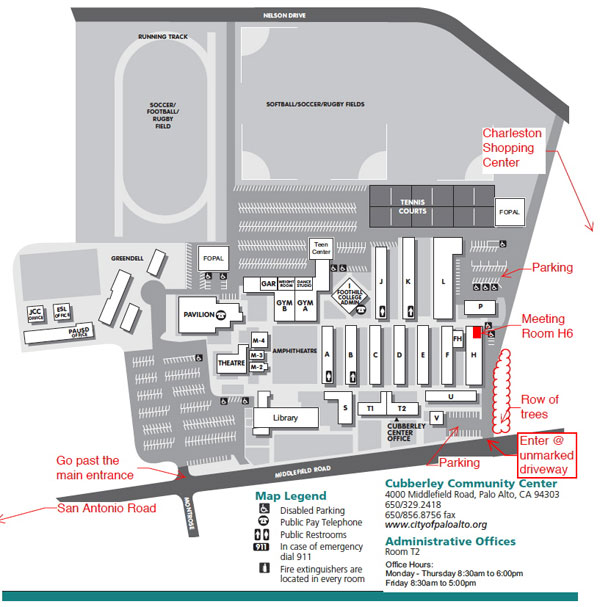 After the meeting, many members gather for beer, pizza, and eyeball QSOs at Pizza Chicago, located at 4115 El Camino Real, in Palo Alto..
Location: https://www.pizzachicagopaloalto.com/



Board Meetings



The PAARA Board meets on the 3rd Wednesday of every month at 7:00 pm at the home of Marty Wayne, W6NEV. Address is: 1039 Bryant Way, Sunnyvale, CA. We conduct most of our club business there in order to allow more time for guest speakers and socializing at regular club meetings. Any PAARA member is welcome to attend.

A few meetings throughout the year have pre-defined agenda items. These include:



September Board Meeting




The Nominating Committee is appointed by the President to decide on a slate of candidates to be recommended to the membership.





October General Meeting




The Nominating Committee presents its nominations to the membership at the regular club meeting. Nominations from club members opens at the beginning of the meeting, and closes at the end of the meeting.