Next Meeting
Sep 8, 2023
07:00 PM Pacific Time

(In the Room, and by Zoom)
Program:
JEFF K1NSS CONFIDENTIAL

Conversation With a Ham Cartoonist



Too Old Man to change, Jeff K1NSS has been drawing and hamming on and off and on since he was a pup. Jeff Murray is K9YA Telegraph eZine staff cartoonist and creator of webcomic www.dashtoons.com. Now retired from freelance ham graphics, he designed almost 300 custom QSLs, including logo and promos for the VK0EK Heard Island DXpedition. He continues to flog his Art For Shacks merch at www.jeffk1nss.com.

---

Note: Please make sure you're running the latest version of ZOOM in order to connect.
Zoom Tips:
#1 (Jim, K6SV) Download PDF ZOOM Guide
#2 (Rob, KC6TYD) Click for: To be let into the meeting:


"How To Change Your Zoom Name Before Entering"

---
ZOOM Info.
Topic: PAARA general meeting
Time: Sep 8, 2023 07:00 PM Pacific Time (US and Canada)

Join Zoom Meeting
https://us02web.zoom.us/j/85300258247

Login using: First name and call sign
Meeting ID: 853 0025 8247

---

One tap mobile
+16699006833,,85300258247# US (San Jose)
+16694449171,,85300258247# US

---

Dial by your location
+1 669 900 6833 US (San Jose)
+1 669 444 9171 US
+1 253 215 8782 US (Tacoma)
+1 346 248 7799 US (Houston)
+1 719 359 4580 US
+1 253 205 0468 US
+1 386 347 5053 US
+1 507 473 4847 US
+1 564 217 2000 US
+1 646 931 3860 US
+1 689 278 1000 US
+1 929 205 6099 US (New York)
+1 301 715 8592 US (Washington DC)
+1 305 224 1968 US
+1 309 205 3325 US
+1 312 626 6799 US (Chicago)
+1 360 209 5623 US

Meeting ID: 853 0025 8247



Past Meetings
Click on The Year/Month Below For A Past Meeting
Club Meetings





The Palo Alto Amateur Radio Association meets on the 1st Friday of the month at 7:00 pm (19:00 J) (except when the first Friday lands on a holiday and typically moved to the 2nd Friday of the month).

PLEASE NOTE: The meeting location has changed. We will now be meeting in Meeting Room H6, in the Cubberley Community Center in Palo Alto. Further information is below.

Click Here For Detailed Driving Directions

Location: Cubberley Community Center; 4000 Middflefield Road, Palo Alto, CA 94303.
Telephone: (650) 329-2418.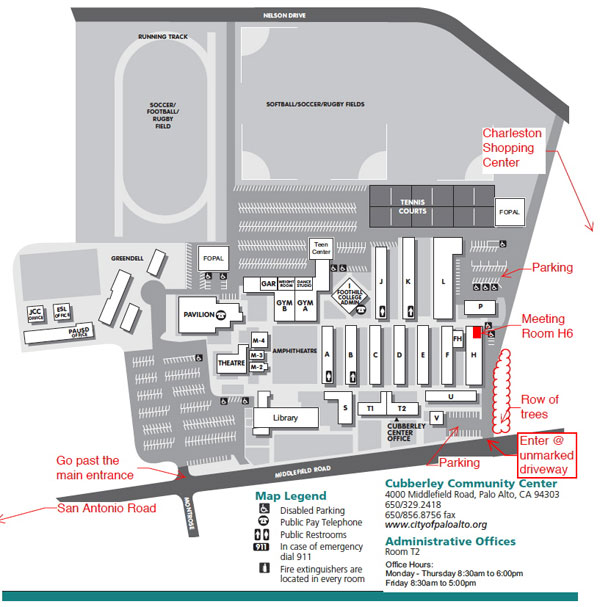 After the meeting, many members gather for beer, pizza, and eyeball QSOs at Pizza Chicago, located at 4115 El Camino Real, in Palo Alto..
Location: https://www.pizzachicagopaloalto.com/



Board Meetings



The PAARA Board meets on the 3rd Wednesday of every month at 7:00 pm at the home of Marty Wayne, W6NEV. Address is: 1039 Bryant Way, Sunnyvale, CA. We conduct most of our club business there in order to allow more time for guest speakers and socializing at regular club meetings. Any PAARA member is welcome to attend.

A few meetings throughout the year have pre-defined agenda items. These include:



September Board Meeting




The Nominating Committee is appointed by the President to decide on a slate of candidates to be recommended to the membership.





October General Meeting




The Nominating Committee presents its nominations to the membership at the regular club meeting. Nominations from club members opens at the beginning of the meeting, and closes at the end of the meeting.